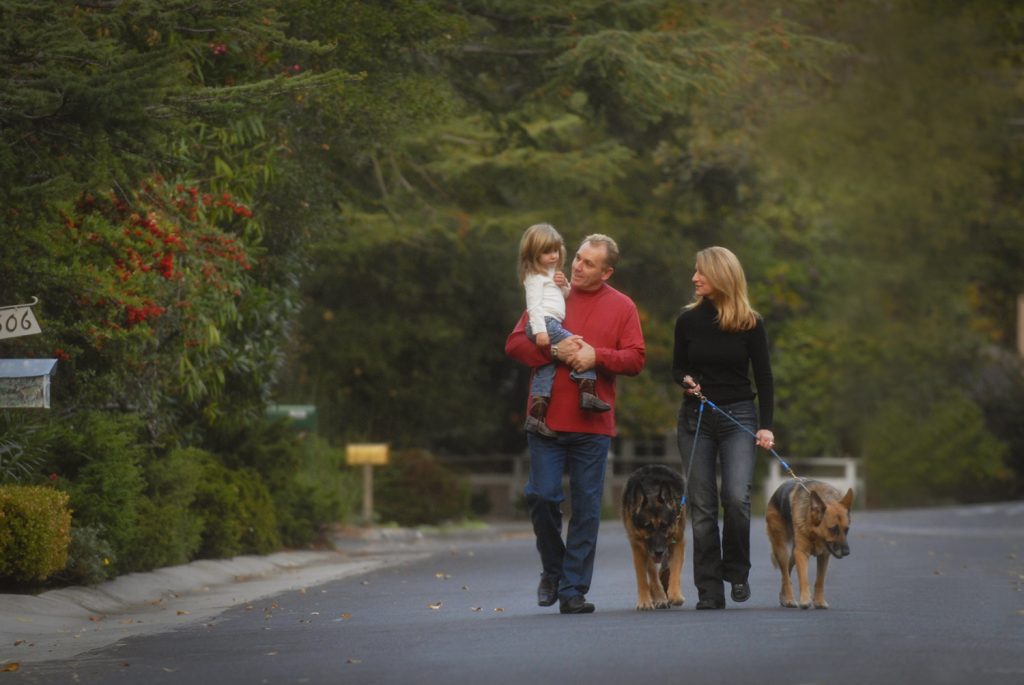 The Spirit of Determination
Through the Challenges and Triumphs, One Common Thread Exists in Debbie Wilhelm's Life:
DETERMINATION
Success comes from never giving up on your goals — from using willpower and perseverance to achieve your dreams. Debbie Wilhelm knows this fact well, as she discovered her spirit of determination at an early age.
Debbie grew up on the peninsula as a shy, yet fiercely driven child. Although her family went through some tough times, she was never willing to let her circumstances limit her. At sixteen, Debbie graduated from high school and then attended college at night while she worked full-time to help her family. Soon, Debbie's indomitable ambition and leadership skills caught the eye of a developer, who hired her to run his company when she was only eighteen. She managed everything — the finances, the architects, the bankers, the 50 employees, the meetings, and anything else that needed attention; she thrived on the position and honed her business acumen.
Barriers Are Illusions
Working for the developer kindled Debbie s entrepreneurial spirit and, in 1989, she decided to take the next step in her career by becoming a real estate professional. There is an old adage in real estate that says that, "Liming is everything." Unfortunately, Debbie quickly discovered that the maxim couldn't be more true. Only weeks after she began working, the earthquake of '89 struck, and then the recession hit. But unlike most of her colleagues — who were leaving real estate — Debbie chose to grab life by the horns and use her trademark determination to make the most of the situation. She allowed herself no excuses, tackled every challenge that impeded her, and eventually became one of the most successful real estate professionals on the peninsula.
Limitless Experience
Today, Debbie still enjoys using her stead-fast dedication to help her clients achieve great heights in real estate. Although she specializes in Belmont, she has helped people buy and sell houses in every city on the peninsula. And as a native of the Bay Area who has lived here her entire life, Debbie offers her clients valuable insights about the peninsula's neighborhoods. She has also seen the market boom and depreciate, and the wealth of experience she gained during her years in the industry helps her clients make the most of their investments — no matter the climate.
Key Assets
One of Debbie's strongest assets is her ability to position her clients' homes on the market with staging and marketing strategies that help her clients earn the optimum price with a quick sale; she works with a team of contractors who help her clients prepare their homes for sale. Buyers also appreciate Debbie's reputation within the industry, which is often the deciding factor in whether or not they win a multiple offer situation.
When it comes to your real estate goals, you deserve an agent who not only has an extensive background in real estate, but who believes that with the right amount of persistence and work, you can achieve anything you desire from real estate. If you are looking to buy or sell property in Belmont or the surrounding cities, call Debbie Wilhelm today and discover The Spirit of Determination.
Since 1989, Debbie Wilhelm has earned her place among San Mateo County's leading real estate professionals by winging her steadfast determination to each and every transaction she conducts. Discover how she can make a positive impact on your next move by giving her a call today.
Debbie Wilhelm has been one of the most sought-after real estate professionals in Belmont and the surrounding cities since 1989. Her determination and drive, combined with her straight-forward communication style and masterful knowledge of the local market, all make Debbie the premier choice for your real estate needs. Call her today and experience The Spirit of Determination.
Debbie's satisfied clients speak out:
"Debbie was an absolute God-send in facilitating a very fast move when we needed it most. When we found a great home, Debbie pulled out all the stops while remaining incredibly detail-oriented and methodical. Defying all the odds, she worked with her expert team of inspectors and financial advisors to help us close and move in just a few weeks. We can't say enough good things about Debbie. In a process that can be unpredictable and complicated, she is always calm, professional and extremely careful in explaining each step of the process."
— David & Emma McCulloch
"Thank you for your excellent and professional help in selling my Belmont home. When I tell the story, most people are amazed at what transpired in such a short period of time. After interviewing two of your peers, I decided to work with you. Within 3 weeks, your team of service providers had remodeled my kitchen and bathroom, painted the exterior and refreshed the interior paint, landscaped the front and back yards and staged the house for sale. Unbelievable! You and your team were ready and very able to assist with all questions and support. My home sold within a week during a transitional real estate market."
— Carla Nelson
Contact Debbie today at:
Mobile: (650) 400-3111
DWilhelm(at)cbnorcal(dotted)com
www.DebbieWilhelm.com
CalRE #01044009

2015

2016